'Don't Let Him In' - Coming to DVD January 3rd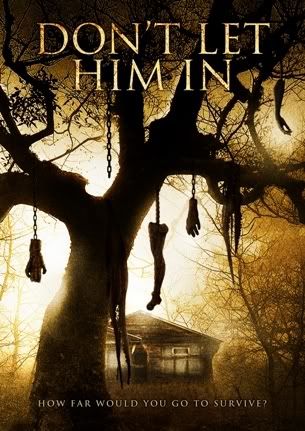 by MoreHorror.com
Horror fans won't want to miss the exciting release of Image Entertainment's captivating Don't Let Him In, as it will be finally making its way to DVD release on January 3, 2012. Already creating a buzz thanks to its spectacular body count and "cautionary tale" approach to the subject matter, Don't Let Him In is something you'll no doubt want to consider picking up to help ring in your new year right. For more information and details, see the official press release below.
........
A quiet weekend getaway in the country becomes a nightmarish race for survival! On January 3, 2012, Image Entertainment releases Don't Let Him In on DVD. Premiering at this year's BAFTAs®, Don't Let Him In is already creating a buzz amongst the horror community on this side of the Atlantic.
Paige (Sophie Linfield, Mrs. Palfrey at The Claremont) and Calvin (Rhys Meredith, "Henry VIII," "State of Play") have decided to leave the city for the weekend to enjoy the calming English countryside. Their rural retreat is interrupted when Calvin's brazen sister brings along Tristan (Gordon Alexander, Sucker Punch), a city trader she picked up a one-night stand. Relations turn from uncomfortable to unnerving when the group learns a serial killer -- "The Tree Surgeon"—has been terrorizing the area. When the facts start to fall into place, and the blood begins to flow, they will have to face the true nature of their uninvited guest.
Also starring Sam Hazeldine ("Midsomer Murders," the upcoming The Raven) Don't Let Him In "delivers on the body count, has an awesome serial killer, and there's a nice twist at the end." (QuietEarth.us) It is a cautionary tale full of foreboding and fear, ending with a warning that resonates throughout the English woods: Don't Let Him In!